PARMA HAM FESTIVAL 21st EDITION
On Friday, 31 August starred Chef Andrea Berton will open the 21st edition of the Parma Ham Festival in Langhirano. On Saturday, 1 September Davide Oldani will visit the Citadel of Parma Ham in Langhirano.
A great party where you can learn about and taste the best Parma Ham and enjoy the cultural and natural beauty of its places of origin.
The Festival returns from 1 to 9 September: an exciting and enjoyable opportunity to learn about and taste Parma Ham and enjoy the beauty of the area. The Finestre Aperte (Open Windows) initiative will cover the entire period of the Festival during the weekends and will also take place on the following weekend, on September 15 and 16.
The Parma Ham Festival looks forward to welcoming you from 1-9 September with many events celebrating gastronomy, entertainment and culture.
With iParma you will always be up to date with the latest news and you will be able to consult delicious recipes to create dishes for all occasions.
The application is available on Apple e Google Store!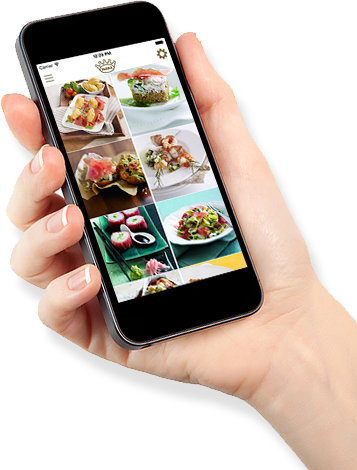 ENJOY PROSCIUTTO DI PARMA
IN A SIMPLE AND
NATURAL WAY
DISCOVER FRESH AND SIMPLE PAIRINGS
WITH OTHER NATURAL FOODS,
AS WE LOVE IN ITALY!